Main content starts here, tab to start navigating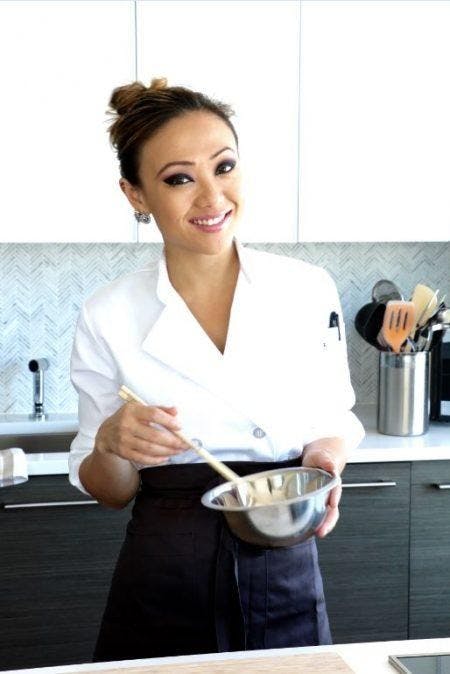 Kathy Fang
Kathy Fang is chef and co-owner of Fang, a Chinese restaurant in San Francisco offering a fresh take on dishes influenced by both Northern and Southern China's cuisine. She is also the author of the popular, multifaceted food blog MyFangalicious.com. The daughter of famed House of Nanking or "HONK" chef/owner Peter Fang, Ms. Fang has emerged from her renowned culinary family to enliven San Francisco's food scene with her own cuisine at Fang Restaurant located in the city's South of Market (SOMA) neighborhood.
The Fang legacy began in 1988 when Peter Fang opened HONK, a beloved North Beach restaurant serving home-style Cantonese cuisine in a lively, no-nonsense atmosphere. The younger Fang discovered her own passion for cooking as she was growing up in the kitchen of HONK and that of her grandmother's restaurant just steps away. At a young age, she precociously began creating her own dishes and exploring her culinary interests that eventually propelled her career as a chef.
Chef Fang left San Francisco as a young adult to pursue a business career, and earned a degree from the University of Southern California where she studied operations management and entrepreneurship. After graduating, she held positions at Merrill Lynch and Johnson & Johnson. In 2006, having never let go of her passion for cooking and childhood food experiences, she enrolled in Le Cordon Bleu Culinary School Los Angeles.
Chef Fang has blended her family's Cantonese heritage and cooking style with her own inspiration to create the sophisticated, multicultural cuisine of Fang Restaurant which she opened in partnership with her father in 2009. There, Kathy has created a menu equally loyal to tradition and innovation.
Chef Fang is passionate about teaching others in order to share the satisfaction she gains from creating dishes to enjoy with family and friends. With her melting-pot culinary perspective at Fang Restaurant and the prestige of her family restaurant House of Nanking, she is well on her way to establishing herself as a culinary force and personality.